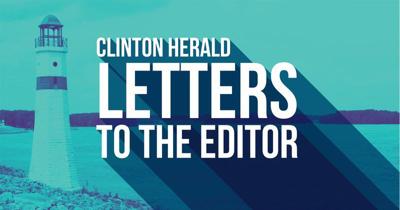 United Way of Clinton County, Iowa serves as a connection point and brings together individuals, businesses, industry, and nonprofit organizations to make positive changes in our community. We offer a cost-effective and efficient approach to supporting local human service efforts that make a difference in our communities through donations, advocacy and volunteerism. The focal points of United Way of Clinton County, Iowa are Health/Wellness, Education, and Financial Stability.
One of the agencies the United Way of Clinton County, Iowa partners with the Area Substance Abuse Council, otherwise known as ASAC. The Area Substance Abuse Council provides accessible, comprehensive substance abuse services delivered with dignity, respect and professionalism to reduce the impact of substance use disorders.
ASAC focuses on three areas: 1) Prevent the abuse, and the underage use of alcohol, tobacco and other drugs through educational services, environmental strategies, community coalitions and workplace services. 2) Treat individuals with substance use disorders using current, best practices from the medical and social services community. Support individuals and families so they can 3) recover from the long-term effects of substance use disorders through continuing care and transitional living services.
The United Way of Clinton County, Iowa plays a very significant roles in ASAC's Recovery services by providing funding for two of our Recovery programs: 1) Hightower Place – a program that provides 24-hour supervision and substance use disorder treatment services to women 18 years of age and older and for their children, and 2) King House – a program that provides housing and treatment services for men 18 years of age and older in recovery, and those striving for recovery. ASAC's Hightower Place program services 14 families and up to 35 children at a time, or 25 families annually. The King House program services 10 males at a time, or 45 men annually.
ASAC's Recovery services provide a supportive environment for patients to stabilize their lives, work or advance their education, seek housing, and transition back into society. Patients receive a minimum of five, and up to 22 hours, per week of substance use disorder treatment programming, and attend AA or NA self-help groups. These programs are for recovering men and women who are either homeless, or do not have a home to return to afterwards that is suitable to their recovery.
Thus, ASAC serves as available options for individuals seeking a safe and substance-free environment, which is an important step in the recovery process. However considering the decrease statewide funding, the United Way of Clinton County, Iowa helps to support ASAC so that we're able to provide. This opportunity then allows those recovering to ease slowly back into their normal environment, while continuing to learn how to make better choices. This would not be possible without the United Way of Clinton County, Iowa funding.
Successful completion of Hightower Place and King House programs can be measured in a number of ways: sobriety time, employment/increased income, or families being reunited in a healthy, sober, and safe environment, to note a few. None of these positive outcomes would be possible without the ongoing support of the United Way of Clinton County, Iowa and those who donate to their annual campaign. The United Way of Clinton County, Iowa is not a handout, but a hand up as seen by their regular monitoring of the programs they fund: annual onsite visits, regular agency directors meetings throughout the year, and outcome requirements in order to receive funding.
Therefore, by individuals and businesses supporting the United Way of Clinton County, Iowa the United Way of Clinton County, Iowa in turns supports programs such as ASAC's Hightower Place and King House. In turn, these individuals and families can go on and support our community as healthy and prosocial members of our community. Thank you to United Way of Clinton County, Iowa.
Gabe Gluba, MSW, MCJ, CADC,
Director of Clinton/Jackson Clinical Services